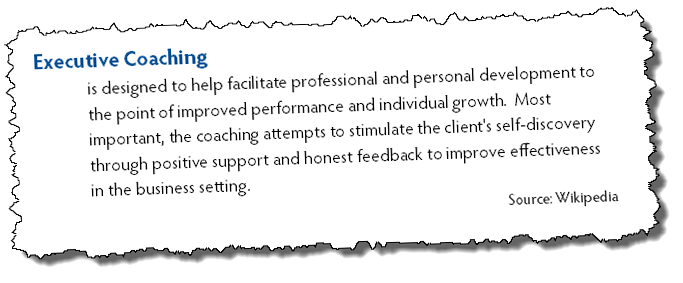 Executive Coaching is one of the most powerful ways for developing people and adding to their overall business performance. Coaching is widely recognized as a proven way for the best people to become even better. Our coaching services are designed for each individual, group, and organization. Our services are confidential and shown to help executives achieve their next level of success.
Coaching engagements provide:
Assessments of skills, capabilities, and behaviors
Identification and alignment of personal, professional, and organizational goals
Individual action plans to develop and maintain success
In addition, Annimar Associates offers business partnership coaching.  When you and your business partners are having difficulty seeing eye-to-eye, we use a blend of coaching, facilitation, and mediation to build trust, resolve conflict, commit to decisions, maintain accountability, and focus on achieving results.
To learn how Annimar Associates can help you maximize performance and growth through Executive Coaching, please contact us for a free 30-minute consultation.